LED Basketball Backboard Light Kit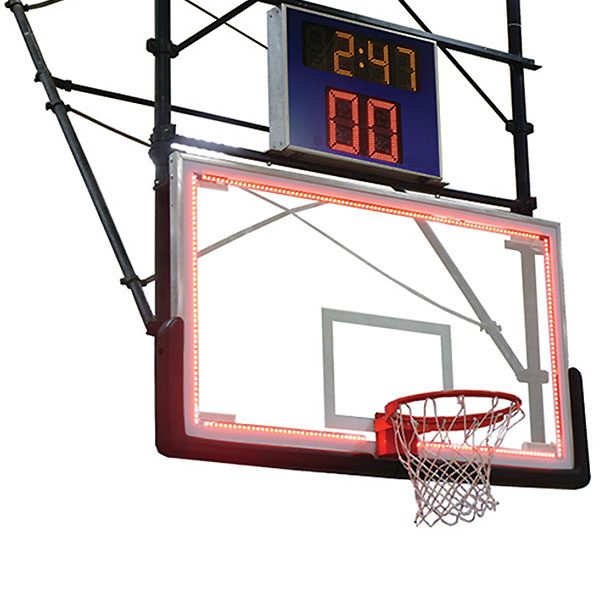 Price: $3,199.00
SKU: 40-BB-LED42
Product Page: https://www.terraboundsolutions.com/product/led-basketball-backboard-light-kit/
Product Summary
Includes: (1) LED Light Kit
Weight: 25 lbs.
Please specify shot clock manufacturer/model when ordering.
Product Description
LED Basketball Backboard Light Kit lights up when shot clock or game time reaches zero and when final segment counts down to zero. Consists of 5 bright LED strips, fits 42" x 72" backboards.
Features:  
Backboard lights up when shot clock or game time reaches zero and when final segment counts down to zero
5 bright LED strips fit 72″W x 42″H backboards
Requires 9VDC-17VDC (formal specified voltage is 10.5VDC)
Kit includes all items required for your specific shot clock model
Specify shot clock manufacturer/model when ordering (connects with most shot clocks)
Connection by a qualified installer recommended
Backboard and Shot Clock not included