Jr. Geo Dome Playground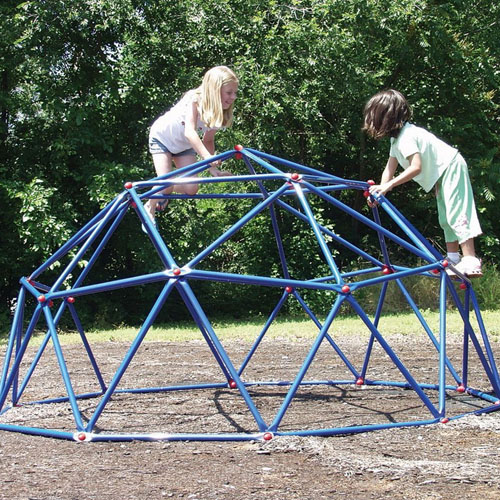 Price: $825.00 - $1,649.00
SKU: 302-134
Product Page: https://www.terraboundsolutions.com/product/jr-geo-dome/
Product Summary
Dimensions: 80" diameter
Use Zone: 18' 8" diameter
Age Range: 2 - 5
Weight Limit: 1,000 lbs.
Accommodates: 45 children
Weight: 92 lbs.
Product Description
If you're looking for a unique climbing structure for the younger crowd this Jr. Geo Dome fits the bill perfectly. Available with several options from portable or permanent mounts to adding brackets and colors, you're able to customize this climber to fit your needs and style.
Product Attributes
Dimensions: N/A
Weight: 92 lbs