Dome Top Recycling Containers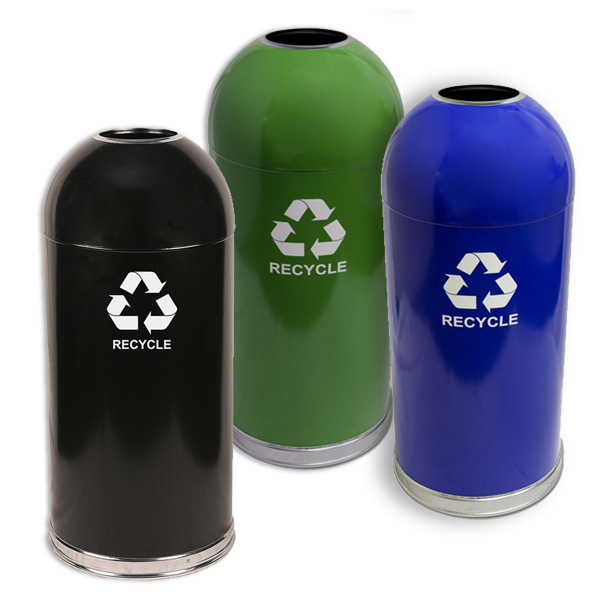 Price: $189.00 - $345.00
SKU: 25-dometoprecycling
Product Page: https://www.terraboundsolutions.com/product/dome-top-recycling-containers/
Product Summary
Capacity: 15 Gallon
Overall Dimensions: 15" X 35"
Weight: 21 lbs.
Product Description
The Dome Top Recycling Containers design with the added benefit of doing something good for the environment. A classic recycling receptacle fit for any environment or high traffic area including stadiums, shopping malls, upscale office complexes, convention centers, hotel venues, airports, schools, hospitals, and a safe, practical choice for restaurants, medical facilities, and lavatories. Perfect for hands-off, sanitary waste disposal. Available in Blue, Green, Black, Chrome.
Check out our selection of high-quality, affordable pricing and fast shipping Trash Receptacles 1 for both indoor and outdoor needs.
Features:
Stainless steel bottom offers ultimate floor protection for years to come
Open top receptacle offers hands free sanitary waste disposal
Comes complete with galvanized steel liners
Replacement Galvanized Steel Liner
Made in the USA
ADA & OSHA Compliant
Product Attributes
Dimensions: N/A
Select Option:: Black, Blue, Green, Chrome, Chrome Black Dome, Chrome Blue Dome