AeroQuick Compost Bin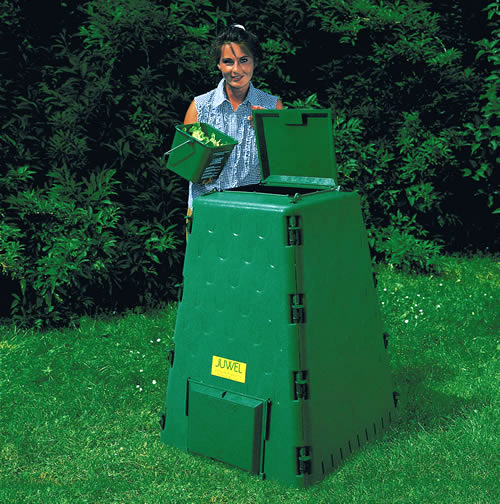 Price: $159.00 - $368.00
SKU: AQ77 (43)
Product Page: https://www.terraboundsolutions.com/product/aeroquick-compost-bin/
Product Summary
Dimensions: 28.4" x 28.4" x 31.5"h (77 gallon)
Box Dimensions: 32" x 26.8" x 6.7" (77 gallon)
Product Description
This durable and attractive compost bin features a uniquely-styled wall panel that allows air to flow upwards continuously along all four side panels.
AeroQuick Compost Bins have gone through rigorous outdoor testing to ensure their durability; some models still in use after 15 years on site!
Heavy duty material that's 5 mm thick.
Polyamide (nylon) corner clips are much stronger than any other compost bin.
Rodent resistant base available for 77 & 112 gallon units, included with the 187 gallon unit.
Hinged lid which will NOT blow away.
Lid comes with a sliding lock that keeps possums and raccoons out.
Two side doors to remove mature compost.
Made from high grade polypropylene copolymer resin – up to 40% recycled material.
Resin is UV stabilized, which helps prevent color fading.
Product Attributes
Dimensions: N/A
Weight: 50 lbs