65 Gallon Heavy-Weight Trash Receptacle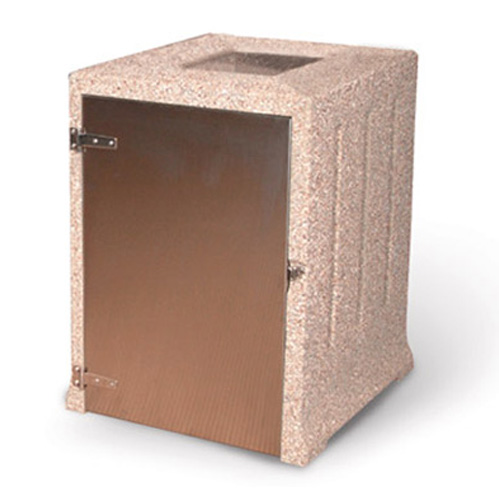 Price: $695.00 - $808.00
SKU: tr65pisd
Product Page: https://www.terraboundsolutions.com/product/65-gallon-heavy-weight-trash-receptacle-2/
Product Summary
Dimensions: 24"L x 24"W x 41"H
Weight: 820 lbs.
Product Description
This concrete trash receptacle is one of the largest and heaviest duty receptacles on the market today. It features full, durable concrete construction coupled with a sliding steel door.
For added support and functionality, this unit has an optional 60 gallon galvanized liner available.
Product Features:
Sturdy concrete construction
Virtually maintenance free
Galvanized liner available
4 aggregate colors to choose from
Product Attributes
Dimensions: N/A
Weight: 820 lbs